For your private party or business dinner, you seek elegant yet comfortable surroundings. The planning should be simple and address your specific needs. You desire an unhurried fine dining experience where you and your guests will enjoy an expertly prepared meal from start to finish, all graciously served by a professional staff that seems to anticipate your every need. Angelina's Ristorante, voted Best Special Occasion Restaurant in Best of the Gulfshore 2023, will be proud to surpass your expectations when you book your private event or next group dinner with us.
All private rooms are equipped with state-of-the-art audio-visual equipment tastefully concealed behind professional artwork. Each room can accommodate a different number of guests, and the capacity is included in the room descriptions below. We are happy to adjust table arrangements to suit the needs of your event or group.
Private Room Pricing
To provide the most flexibility and meet the varying needs of our guests, we do not charge a flat "room fee" but rather structure our rates based on the room to be used. Each room can accommodate a different number of guests and has a different food and beverage minimum spend. The minimum is not a charge; it is the revenue we need to generate from your event to close the dining room to the public for the night. If your group's final bill does not total to the minimum, you simply pay the remaining balance. Our expert event coordinator will go over all the details with you in advance.
Please fill out our form to contact us about your event or call us at (239) 390-3187. You may also email becky@epicfoodconcepts.com. If you're inquiring about a pharmaceutical event, please click here to review our FAQ.
The Garden Room
The Garden Room offers a luxurious yet semi-casual environment in muted tones reminiscent of a Tuscan countryside. Warm wood, leather, and soft fabrics create the perfect ambiance for any event, business or personal. This room can seat up to 30 guests at multiple tables.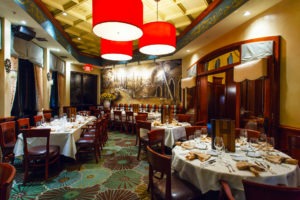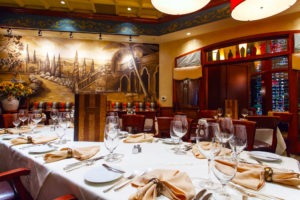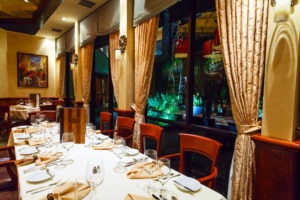 The Red Room
The Red Room exudes luxury with rich upholstery and ornate decorations in a deep, saturated Italian color scheme. If you really want to impress your group, you won't find a more beautiful room in all of Southwest Florida. This room can seat up to 36 guests at multiple tables.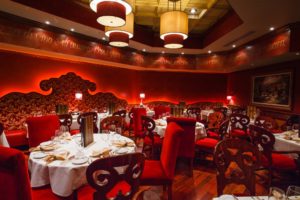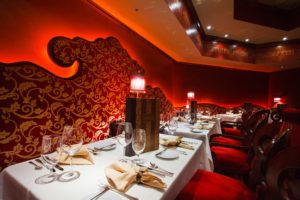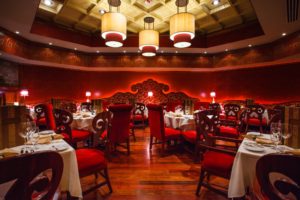 PDR: Private Dining Room
The Private Dining Room, affectionately called the PDR, is the most intimate of all our private room options. Tastefully designed, this room offers all the luxury of Angelina's with a much more subdued profile. This room can seat up to 16 guests at one table or 20 at multiple tables.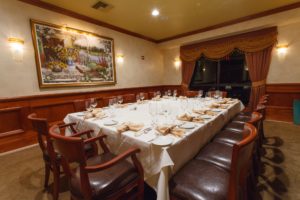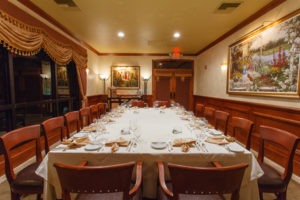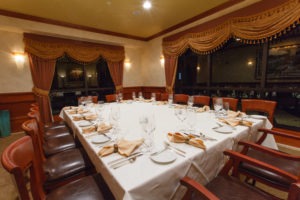 The Fountain Room
Contrasting some of the other private dining rooms, the Fountain Room is a bright and airy space with floor-to-ceiling sliding glass doors with a perfect view of our outdoor patio and namesake fountain, which was imported from Italy. It is an ideal space for bridal and baby showers or wedding rehearsal dinners and receptions. When booking the Fountain Room, you also have exclusive use of our beautiful outdoor dining space depending on seasonality and weather. This room can comfortably seat 32 guests at multiple tables.