The Lounge
The Lounge is where elegance in style and world-class refreshments meet luxuriously comfortable surroundings to create a delightful place to unwind and enjoy fine dining. From the moment you arrive, you will experience a sense of escape like no other.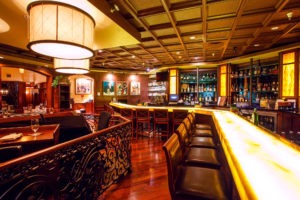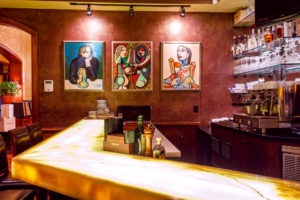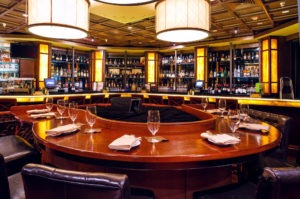 On cool evenings, take a stroll outside with your cocktail to visit our namesake mermaid fountain, imported directly from Italy for the sole purpose of gracing our courtyard with her beauty.
Add the whimsical touch of our one-of-a-kind "Picasso" paintings in the main bar, and you'll have the makings of a memorable evening laden with conversation starters.
We respectfully remind you to arrive dressed to impress. Proper attire is required throughout our restaurant, including The Lounge. Grazie.
Live Music
The fine art of piano is celebrated at Angelina's. We enjoy sharing the beauty of music with guests via a live pianist every evening from 6 – 9 p.m. Enjoy unmatched fine Italian wine and delectable food all while taking in the relaxing ambiance of live music in a true fine dining experience.